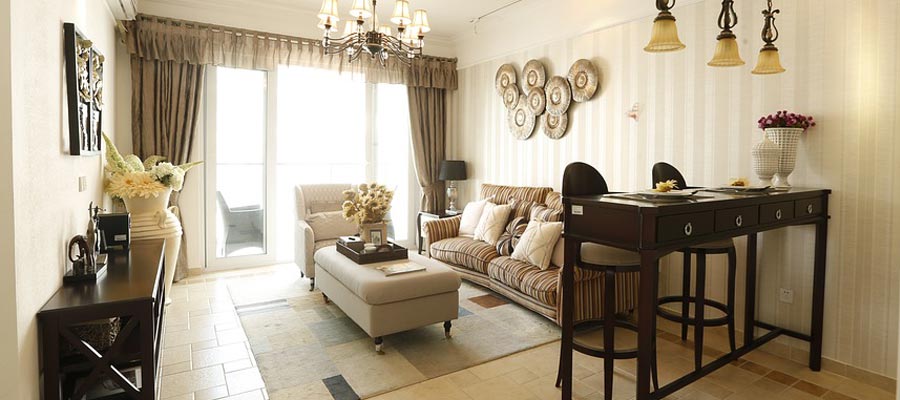 Residential and Commercial Interior Decorating
Getting your home or place of business decorated by a professional can make all the difference aesthetically. Weather you have a large home or a small apartment, laying it out in a cohesive way which represents your style can be very tricky. This is where our company can help; Interiors Final Touch will decorate your space in a tasteful way that will still make your home feel warm and welcoming. We can do just the same for a commercial space. Whether or not you want us to work with existing pieces of furniture, re-purposed pieces or newly purchased pieces, we can still accomplish the décor you seek.
Any interior decorator that you hire should be able to enhance your style by adding the professional touch. This is our company's motto – to 'enhance your home with that final touch'. We strive to give you a space that feels like home to you; it must feel comfortable, warm and inviting when we are finished, even if we are using newly purchased pieces of furniture. We endeavor to make the layout a naturally functional one, as close as possible to what you've been accustomed.
What an interior decorator offers you!
Many times a client, who has purchased a new home, may not know exactly how they want to decorate their space. Perhaps a client who have remodeled their home, find that the old furniture and layout no longer suits them. In both instances, an interior decorator can help them through this dilemma. With their assistance, we will purchase all that's required to fill the space, from floors to ceiling, including the walls and windows. Some clients may insist on using (either by re-upholstery or by re-purposing) furniture they previously had. This option calls for a bit more creativity, but we always get the job done. Either option, Interiors' Final Touch will work closely with the client to create the perfect look for the home.
Clients, looking to hire the services of an interior decorator, do your homework as well. Think about how you want your space to look and feel. Decide how much help you want from the decorator and decide on your maximum budget. Interview a few decorators to find one that fits your style, but be mindful that some decorators charge a small fee for consultation, which may be waived if hired. Here are some questions you can ask:
What is your cost method, do you charge hourly or a flat rate?
Can I see your design portfolio?
Are you willing to give referrals?
What is the timeframe for the project to be completed?