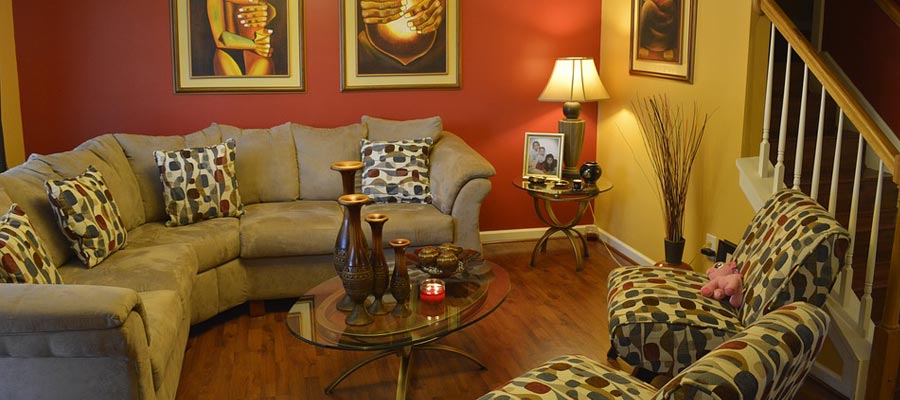 Try our In-Home Color Consultation Service
As with any consultation service, what you're getting and in essence paying for is a professional look at and solution to a situation. Color Consultants are experts in their particular field. They lend a professional eye to color selection, from paint to tiles, rugs, window treatments, and other decorative selections in the home. Although it is the most inexpensive way to enhance your space decoratively, it can be costly if you don't get it right. Hiring a color consultant will prevent you from making costly errors if you should happen to select colors that do not complement each other.
A color consultant is trained to combine color psychology with trends, statistics and design concepts to arrive at a successful solution. Added to that is the science of visual and physiological effects and you will understand how color consultation works.
Although you may prefer a neutral color scheme, choosing the correct shades from the vast selections available can sometimes be overwhelming. Even more intimidating, if your preference is for a bold and colorful scheme, you will definitely require the services of a color consultant. Mrs. Dansicar-Thomas will come to your home and give you the tools, advice, and inspiration you need to choose a theme that will represent your style; together you can turn your home into one that is not only fashionable but warns and inviting.
What's the process of a consultation?
After you, the client have done your research to select the consultant or company of your choice, this is what happens.
A phone conversation with Mrs. Dansicar-Thomas where you will discuss the project requirements (is it one particular room, the entire home, and office space, or a personal consultation).
Dansicar-Thomas will visit your home so that you can further discuss your plans for decorating and your favorite colors; she will assess the space(s), take measurements and pictures, paying attention to any notable architecture, and perhaps look for an inspiration piece in your home.
Back at her office, she will create a color placement chart (including pieces of drapery, furniture, and accent pieces, if required).
Within the agreed time you will receive the plan detailing recommended color schemes (including paint, drapery, furniture, wall art, etc.) as the project required; including the final invoice and a voucher for a rebate you can claim, once you recommend a client to us and they actually use one of our services.