Welcome to Interiors' Final Touch, a Premier Interior Decorating Company
Interiors' Final Touch is one of the premier drapery design and interior decorating companies in Trinidad and Tobago. We also provide color consultation, professional design, and remolding services. We are dedicated to creating the kind of home or room you've only dreamed of; beautiful, comfortable and stylish. Our specialty is Customize Window Treatments, Soft Furnishings, Color Consultations and Interior Decoration for residential and commercial communities.
We invite you to experience the transformation of your home or office through the professional services we provide. We want your rooms to reflect your personality and taste, so we will work with you to choose fabrics, designs, and decorative pieces.
Interiors' Final Touch, our interior decorating company, is located in Barataria, Trinidad, and Tobago. We offer personal consultation, fabric selection and we provide installation done by trained professionals. We offer full-service decorating, space planning, color consulting, and we can work in stages to suit your budget. We invite you to visit our design portfolio where some of our latest designs are displayed; or give us a call for more information.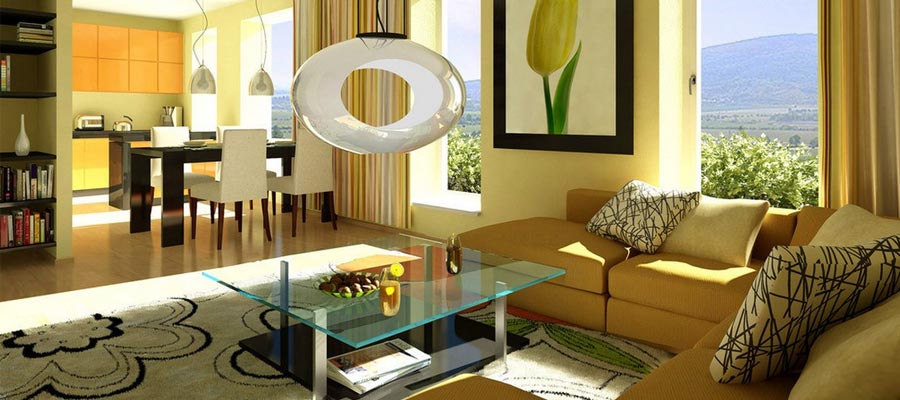 Interior Decoration
Although we specialize in custom window treatments, we address all surfaces of your home. We will transform your home or office into a beautiful space using window treatments, furniture, lighting and accent pieces. We will work with you to help select fabrics, furniture, light fixtures, paint color, rugs, artwork, and accessories. Finally, we will make all these aspects come together in an aesthetically pleasing manner, which you will be proud of showing.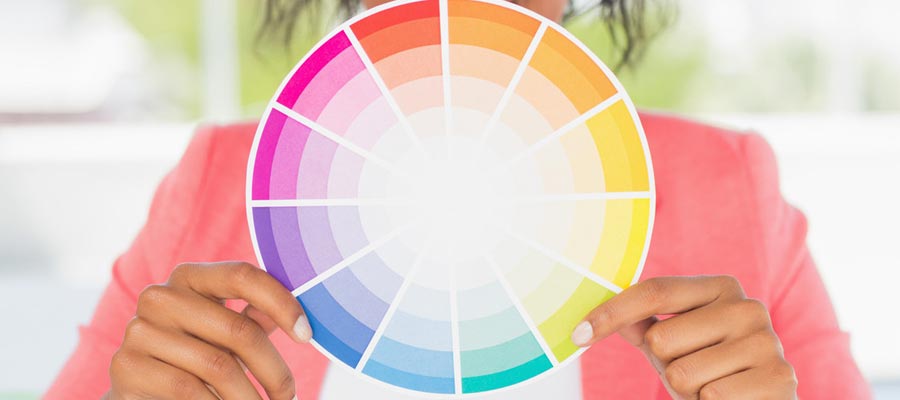 Color Consultation
If you've have made more than two trips to the hardware store to buy more sample paint, please stop and give Interiors' Final Touch a call. We are experts at Color selection and certified Dewey Color Consultants. We will lend a professional eye to help you avoid unnecessary mistakes when choosing a paint color and finish. You will achieve the exact look you were hoping for without the costly trips to the hardware store.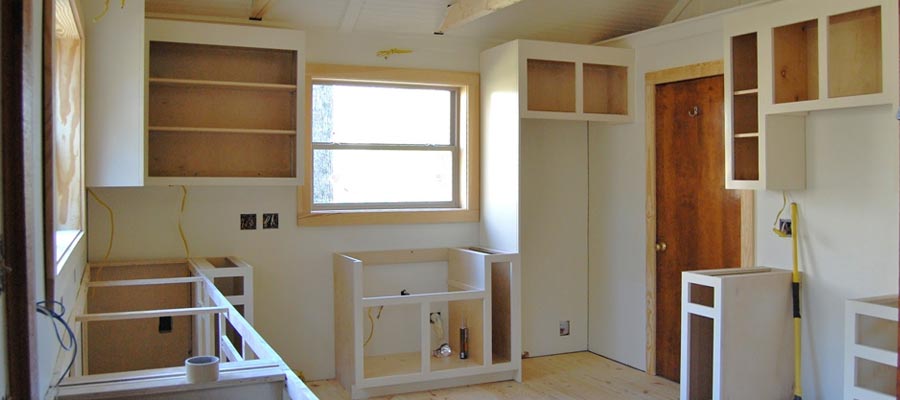 Remodeling and Redesigning
Tired of the same old kitchen cabinets, same old kitchen appliances and the same old floor tiles in the bathroom? We can offer you remodeling solutions from small scale to large scale. We take on the entire remodeling process; from selecting tiles for your bathroom to choosing the perfect flooring in your kitchen, and the new colors for your walls. Call Interiors Final Touch and save time and money by doing it right the first time.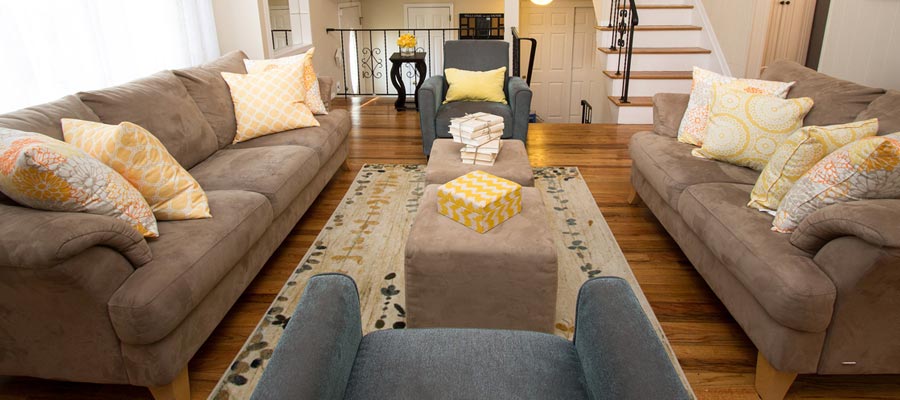 Space Planning and Furniture Selection
If you have a great space and don't know how to fill it, we can help. Interiors Final Touch is proficient in space planning and furniture selection, we can provide you with several floor plans and work with you to find a solution that makes the most of your living space. If you are having trouble finding the right furniture or accessories for your space we can narrow down the selections and make it easier for you to make the final decision.